CORPORATE IDENTITY DESIGN
---
Succesfully identify your business in the marketplace - Finflix Graphic Design Studio, Phuket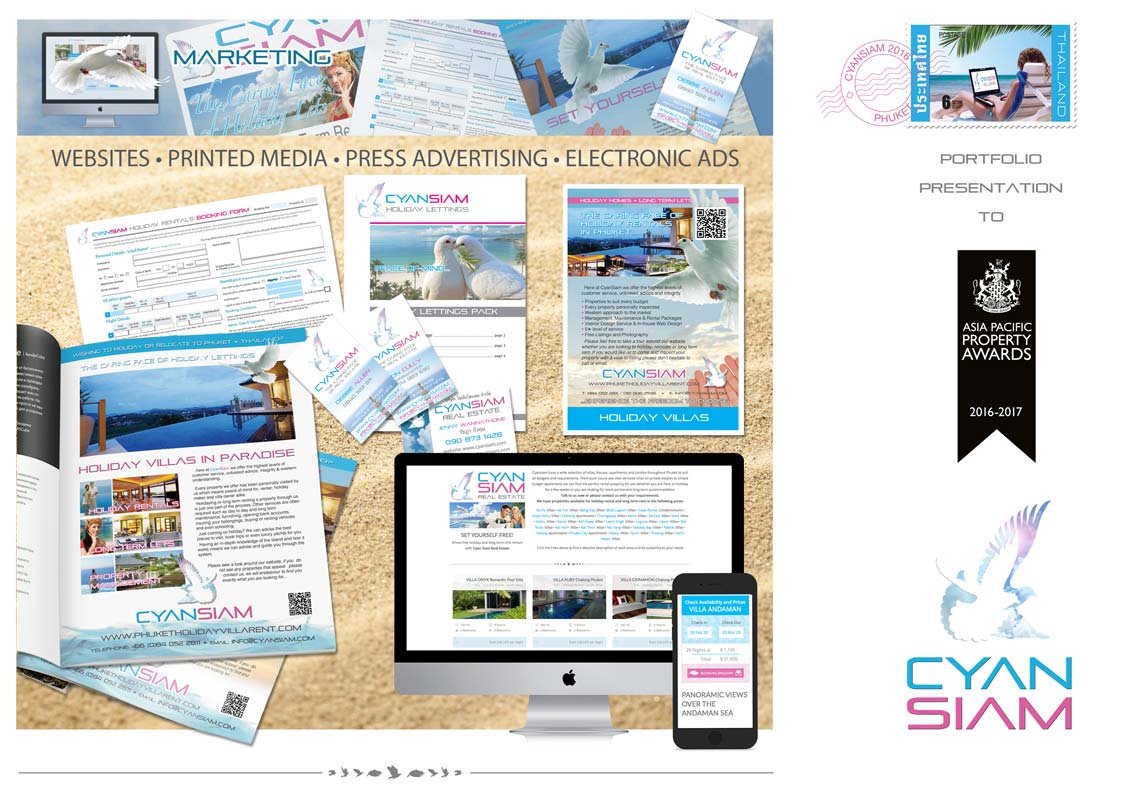 CORPORATE BRANDING
Here we have chosen to display our 2016 pitch on behalf of CyanSiam Real Estate for the coveted Asia Pacific Property Awards. Finflix and CyanSiam work very closely together and we have succesfully developed the company image from its inception in 2009 – so what better way to display how a corporate identity can work for you than to show the document produced for the competition entry.
All of the creative and graphic design work (plus a lot of the photography) has all been created here, on Phuket, by Finflix Design Studio.
…and the good news is… CyanSiam were placed first in the Thailand Region!