PHUKET BUSINESS CARD DESIGN
---
A sample selection of business card designs - Finflix Graphic Design Studio, Phuket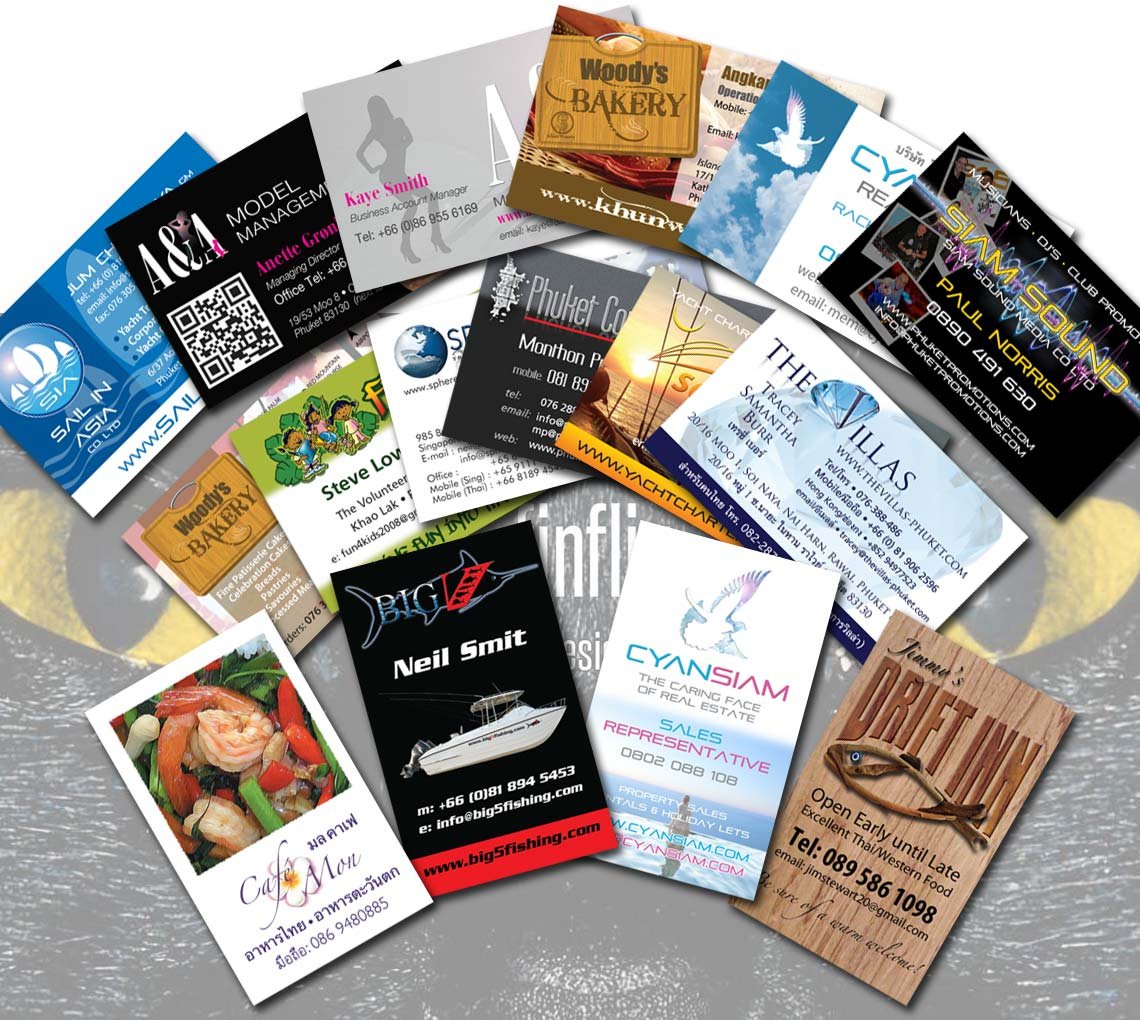 BUSINESS CARD DESIGN – FINFLIX PHUKET
Your business card creates your very first impression to a potential customer upon meeting them face to face. It can be as vibrant or sophisticated as you like. We are here to advise with our Phuket business card design service. More often than not Finflix will have already designed your logo and you will already have your corporate identity in place so the card design is plain sailing. You have many choices of how much or how little information you give, Finflix are on hand to advise. In Thailand it is always useful to have a map of your premises on the reverse for customers to find you or to get anything delivered (once you have lived here for a while you will know exactly what we mean!) this can be done in dual language, your native tongue and thai. The maps we produce are stylised and simplified both for look and ease of use. You can also include a QR code for instant linking to your website.
Above you will have seen a small selection of phuket business card designs, view the gallery and they may give you an idea of how you may wish your cards to look.
We do not offer a printing services but can point you in the right direction and send files direct to the printers and arrange for you to collect. You may wish to have them printed digitally wish is far cheaper than conventional print and more cost effective if you are looking for small quantities (under 1,000). Should you wish for a more professional approach Litho printing is the process for you with a much greater range of printing stock, finishes and quality.